LAW OF ATTRACTION MASTERMIND BY RODA LANGRANA
SECRECT OF LAW OF ATTRACTION MASTERMIND BY RODA LANGRANA
IS ALL SPIRIT GOD ?
NO ... IS THE ANSWER .. FOR THEN YOU COME ACROSS ALL THE BROKEN DOWN STUFF IN OUR WORLD ... MEN LIVING AS HELPLESS SODS ... PEOPLE FULL OF DISEASES ... CLOSED MINDS .. WARPED MINDS .... MEN WHO RAPE ... MEN WHO MURDER ... I ASK YOU .. CAN YOU SEE ANY GOD IN THEM ? AND YET THEY WERE CREATED TO BE GODS .... THROUGH GOODNESS ... GOODNESS CAN CREATE NO DEVIL ... ITS THOSE WHO DO NOT SEEK GOODNESS THAT MAKE A DEVIL OF THEMSELVES.
PEOPLE ... EVEN MORE THAN THINGS HAVE TO BE RESTORED, RENEWED, REVIVED, RECLAIMED AND REDEEMED .... NEVER THROW OUT ANYONE .... AUDREY HEPBURN.
When I chose to mastermind with God directly .. it was one of the most powerful decisions of my life ... for we are all blessed by inspirations .... but I went with it .. never doubting its capacity to deliver its all for my life .... for in my mind nobody else would be good enough for me .. FOR TRUTHS OF WHAT IS GOOD FOR MANKIND RESIDE IN KNOWLEDGE OF CREATION ... THE PERFECTION WITH WHICH THINGS ARE CREATED IS SO AMAZING THAT IT HAS TAKEN MAN THOUSANDS OF YEARS TO UNDERSTAND HIMSELF .. HIS BODY .. THE PERFECTION AS CREATED BY GOD THE CREATOR. MAN HAS BEEN TRYING TO DUPLICATE HIMSELF IN A PETRI DISH ... BUT HAS NOT SUCCEEDED AND I HOPE HE NEVER DOES .. FOR I SEE IT AS AN UNNECESSARY TAMPERING OF PERFECTION. DOES A WOMAN KNOW HOW NEW LIFE GROWS IN HER BODY .. OR RATHER CAN SHE INTERFERE IN THE PROCESS OF GROWTH OF AN EMBRYO ... NEVER FOR THE CREATOR DID CREATE SUCH IMMENSE PERFECTION THAT WE AS HUMAN GODS MAY ONLY TRY TO COPY AND LEARN .... AND YET .. AND YET ... WE SOMETIMES GET SO FULL OF OURSELVES THAT WE TEND TO FORGET .. THAT IF GOD HAD NOT EXISTED CARRYING FORWARD THE GOOD ENERGY ... WE SIMPLY WOULD NOT BE.

I have this innate gift of being able to see through wrong suggestions and an ability to analyze everything ... never accepting what I personally do not like .. for that I consider .. not right for us.

So I chose the most simple one .. connecting to God ... I knew it would be the shortest path. It goes without saying that the originator of this idea was ultimately God .... for who else would take on the gargantuan task of being able to guide every single person who would buy MasterMind ... it was as per his directions that I wrote the book ... created a spider's web all across the globe .. so that there was no discrimination as to who may buy ... all is who God is ... and all is who I wish to share MasterMind with. My path was the smoothest ever ... I search but cannot find a single incident except the one of time. I truly needed to master this aspect and it came to me today. You see the Law of Attraction is a philosophy for our lives and as I write .... it was but to share every nuance of god philosophy that I had understood completely.


The Law of A shows us the way to becoming all we want to be .... gratitude is often expressed as the golden key that opens the doors faster. Now if I ask you to be grateful for something you are going to receive in the future ... it may cause you a small mental block ... for it is not possible to be always excited about receiving something when you have not seen it as yet. So trick the brain ... ask for what you want .... but the gratitude ... go delve into your past and remember all the good stuff you will have received and be grateful for them. See God is you .. a living feeling person and who sees and knows all ... so don't let any momentary hesitation in your mind trip you ... for when you are God who is going to judge you. Do you want to judge yourself and make your life more difficult ? Why not simply put it down to a learning experience and move on. We have an innate goodness in us that does not allow us to be bad to others for we end up hurting ourselves. So eliminate the doubts of receiving by focussing on the good of the past and it becomes super duper easy. We must also hardwire ourselves to be good to ourselves ... you must be so .. in order to appreciate the living breathing god within you ..... and everything will simply fall into place. My blessings to all in the world. When I bless the god in others .. the god in me is pleased .......... for he is you as he is me.
The journey that I undertook for my success .. I then allowed myself to receive .. for as a god I remained true to truths ... only picking the fruit when it was ripe for me.
Long time ago ... in Bangalore ...
This sweet girl ... she was me
She was smart and she was good
Her potential was visible to me.
She honed her skills both night and day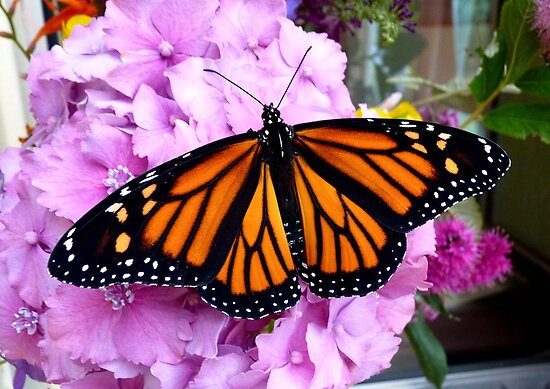 That is what I did see ..
Now she is the me I wish to see
From the one of long ago.
As I see myself in my now .. grateful must I be ..
From a caterpillar to a monarch butterfly
... swiftly I saw me !
There is nothing we may ever hide from god .. only the foolish imagine a world without god .... they deny their own identity and hence remain foolish. But the key to this inner world of you is the one you must never ever walk away from. Remember I told you god sees all and he also sees how you walk away from knowledge that he is trying so very hard to share with you. Life is fair and just ... you have been given a powerful mind ... just like everybody .... but the key has not been given to you .... alas ... you have been left with only the choice. The choice to go to god ... that you must exercise.
GOD SMILING BACK AT ME
When I commune .. I do ...
To trees I smile ... I do
I see myself .. smiling back at me
I see my energy being the same as you.
I can see my love dancing in the leaves ..
Traipsing through the trees,
I see the controlled fury of our speeds,
O winds .... you share my love
Through the energy of us.
I sit and watch .. and I do see
Perfection is .... as it always is ...
Its potential is every moment of me ..
Lived ... through my world.
My sub-conscious I threw into form
It communed with me as alive thoughts
Never leaving me alone
The phantom of my opera ... my mind
As the God of speed ...
So every trick that I could play ...
I used to strip the old masks away.
And when at last the work was done
We glowed as if to say .... I'd won
And with a voice too eager and a smile too broad
I announced to the world that I AM ...... no fraud.
My english is too perfect .. it clearly indicates
that I have studied .... under the best !
All things must create in time ..
As a new world of infinite possibilities
This promise .. here .. I do leave for you
Read my words .. umpteen times ..
Your due dilligence with MasterMind.
And so ... this is how ...
We skim the crests .. learn as I did
This journey I undertook for us
This moment is mine ..
And now in the next ...
From me to you ... on and on I flow !

Understand the flows of life
They are eternal ... they do come down
Are updated and get passed on
The beauty within of God as man ....
The carbon in the diamond ..
As the carbon of your mind.

Look around and feel ... into the messages
Left behind by the creator ...
A truer guide one can never hope to find
Atheist scientists can only hope to study ..
A joyless experience ... when without feelings
To their own selves are untrue ...
Turning knowledge into sawdust and matter.

That which already exists ... within
The powers of themselves as creators ..
An irony for their lives ...
Existence on a higher plane .... is always
The carrot dangling in front of their nose.

Forever beyond their reach ...
Gifts for them ... created out of their own thoughts.
A motley fool ... one of many ..
No more energy to keep aside for them.
Their cognitive powers lie in their brains
The possibilities of the deepest part of their minds
Alas .. alack ... the real powers of the mind
In something else ... do they exist ...
Named as the higher mind ... the double ..
The twin .. God on high ... all are my names.

I am exposed to them daily .....
I communicated with the Mind of God
Full credit do I give it ...
If in you ... you feel that call
You have begun .... now that ..
You found MasterMind or did it find you ?

Never the answer will you know ....
For as a seeker of truth must you journey
The answers to everything are in the questions !
Which simply means ....
when a question presents itself to your mind
Its answer is following closely behind .. just MasterMind.
My son is out in the garden too
Taking a moment's break ..
Playing with his model planes,
And the wind too joins in the fun.
God's powerful energy ....
This show of might ... everlastingly seen ..
Everything bends to will ...
As God I've seen ..
Spirit bend to touch my feet.
As a baby spirit ... I did not understand this ..
Underplayed my own power
Till surely my own wings dried out ...
I straddle the globe ...
And I see .. what I dared to see ..
MasterMind is there .. ahead of me.
The massive branches ..
I watch them ... bend and sway
As if to say .. so what if I am huge ..
All of your joys .. I am too !
Spirit comes out of the dark mass ..
Its quintessence ... its very core ..
A storehouse of energy ..
It needs me ... its alchemist ...
To spin this energy .... into gold.
The voices in my head
Yes they were spirits ....
A different form of energy ..
I put them into my breakfast today
Orbs of gold .... golden yellow yolks ..
bright as the sun ..
Gift wrapped in mellow white energy !!!
It took me 6 months to figure this out
24 hours of the day it stole my time,
Fight and beat ... fight and beat,
Till it bowed and touched my feet.
How did I learn this ... my goodness was my guide
I often would .. jump on a trampoline ..
To find God my creator ...
Go touch his feet.
When I did go on bended knee
God strengthened my knee
I felt his vibrations there ..
My body feels .. like made of steel
Go .... stand tall I said to me
Knowledge is ratified in thee.
So in goodness I did reach ..
This serendipitous place ....
This key-hole ... this magic place,
My 3rd eye then did show me .. more and more.
All and more of my world ..
This world created for me .. as God's world
Details of which you will learn
In my ode ... on creation.
I did work hard with MasterMind ..
Again I mention this to you ..
Do not belittle .. the power
Of a blessed thought.
For God always tests through knowledge
Your capacity to be his seed.
The words .......CREATION/
DESTRUCTION
are here to convey a message ...
The question that is never uttered
Is the one you must understand
Who are you ? where are you going ?
In a 100 years what will have become of your energy ?
As I now sit in my huge garden ..
I watch the fury of us ... O God of the winds ..
I understand that re-creation .. rejuvenation ..
follows the same pattern of C R E A T I O N.
For mountains to move ... (read closed minds)
For rivers to change their path .. (for your flow to be included in life)
For land masses to be ... home ... (money to build homes on vacant land)
A fury must I .. the creator unleash.
For this world must always be
A fitting home for us as Gods ...
When change is the only constant ..
As a creator ... I definitely moved up a notch.
I took the words ... out of myself ...
I rewrote them in verse ..
With the power that came
from an understanding of myself ...
I recreated me ... as MasterMind
Again in verse.
Who would you like your teacher to be ?
Me ... MasterMind ... or an unknown God ..
I mastered the God of Mind ...
Yours is the Hobson's choice
You just pay the tithe !
1 tenth of 1 tenth of 1 tenth ..
Know when to draw the line.
I am what I wanted to be ..
A master of the LOA ..
Move over Higgs-Boson
Everything is me .. including you ...
But I know where I like to be !
As a God .. my place in life I see
I dictate ... where you find me ..
I leave this cryptic clue ..
What came first .. the egg or the chicken ?
The chicken or the egg ?
I am the both .. who cares ...
I change into all form ....
In togetherness find me.
http://www.createspace.com/3452539